Propane Edge Group has fleet ready systems that can save companies approximately 50% in cost savings per mile with the bonus of emissions being reduced by about 50%, for cleaner air and tax benefits.

Propane Edge Group systems are customized for our customer's specific vehicle; this requires calibration time, labor and tank sizing for the first vehicle. Once ready, the system will be installed on the customer's vehicle to test for approximately one month. After the first unit is tuned, the remainder of the fleet will be fitted with the system.
We also provide complete purpose built LPG engines.


Propane Edge Group has an impressive history of providing specialized automotive and alternative fuel systems for the global vehicle industry. In addition to fleet products, the company is involved in performance and racing industries.

PEG has solved the problem of using Autogas (LPG) in cold/hot climates with its proprietary liquid fuel delivery system and injection, which now opens the market up to an unlimited array of vehicles and applications.






A major milestone for the company is when it developed the first multi layered computer controlled liquid injected propane system for extreme high performance. PEG's ground breaking technology in fuel distribution techniques which allows multiple injectors per cylinder contributing to a 33% increase in performance and greatly improved economy...


Our company develops and markets innovative fuel system solutions in cooperation and with support of such companies as CARiD and ATS Diesel Performance.

A 1970 Chevelle running on propane?
Well, this isn't any ordinary Chevelle, the brainchild of Jim Holloway; the Mothers Polish Chevelle is an innovative high performance test bed for alternative fuel. Under the skin this is a brand new vehicle that incorporates...




Copyright © 2012 - Propane Edge Group - All Rights Reserved.


Performance & Fleet -
LPG

OEM Systems - Components - Conversions
GET THE PROPANE EDGE - CLEAN FUEL IS ON THE HORIZON
TM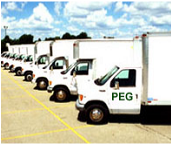 CAR - BUS - TRUCK - FLEETS - AUTOGAS CONVERSIONS - INDUSTRIAL EQUIPMENT - PERFORMANCE